Design leaders studio is an online course, created to support designers taking their first steps into leadership.
Design leaders studio was created for designers who are considering or have recently transitioned from a practising designer into a manager role. Many of the reference points are from the product design practice, however the majority of the content is transferable to other design disciplines.
The course content was created by Martyn Reding and includes processes, tips and tools he developed while building and running design teams at Virgin Atlantic, Zoopla, MORETH>N.
"A fantastic course for new design leads and a helpful repository full of tips and tricks for the more established lead. "
Dickon Gray
Head of digital design, EDF Energy
"I've taken a lot more from this course than I have from a lot of books and conferences."
Pete Winchester
Head of design, Madgex / Wiley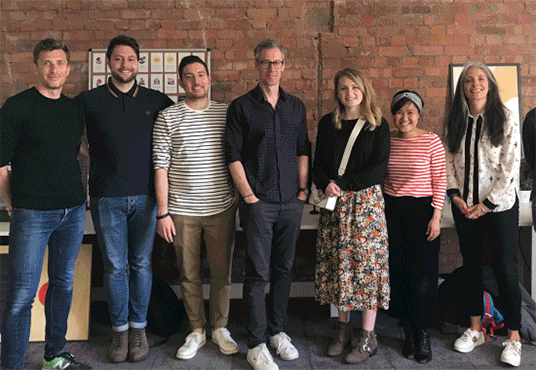 "For any designer curious about what's next; this course lifts the fog on design leadership and helps you discover the design leader you could be."
Michael Stanley
Principal designer, Zoopla
"A goldmine of useful leadership advice for new or existing leaders. Really simple language and helpful templates to support it."
Rachel McConnell
Head of UX Content, Flo Health
Section 1.

Welcome to design leadership
This section covers what to expect from a design leadership role and the different types of leadership roles available.

Section 2.
You & your team
Here we focus on your interactions with your team members and guide you through the basics of managing designers.
​
Watch a preview from this section
​

Section 3.
Growing your design team
A team is only ever as good as the folks in it, so in this module we cover the tricky process of adding new designers to your team.

Section 4.
Leading the design discipline
In this section we turn our focus towards your role within your organisation and techniques for you to positively represent your team and its value.

Section 5.
Routines for success
In the final section we delve into the ongoing rhythm of running your design team. You'll learn methods to help you get the most from your time and keep the team moving forwards.
​
Watch a preview from this section
​